Many people regard Michelle and Barack Obama as the ultimate power couple. However, nobody's perfect, and this former POTUS and FLOTUS aren't afraid to admit that. In 2020, Mrs Obama revealed that her marriage to Barack has been a bumpy road, and it's taken them a long time to get where they are today. During an episode of her famous podcast, the former First Lady revealed some shocking revelations that made people rethink America's most loving (and most adorable) couple.
Still, these two have definitely had some #relationshipgoals moments. For instance, there was that time when Michelle turned 56 and Barack uploaded those romantic photo booth snapshots on IG with the caption "In every scene, you are my star." Another time, Michelle took Valentine's Day as an opportunity to share a playlist for her lover on Twitter, while Barack posted a cute couples' pic of them together.
Their online behavior and the way they act in person shows that this couple is very in love, but even the most PDA filled relationships have their issues. Especially ones that last longer than a decade. She first saw trouble when a young student walked into her office. She was actually Barack's boss at the time, tutoring him, and while she thought he was cute, always considered him "off limits" due to them working together.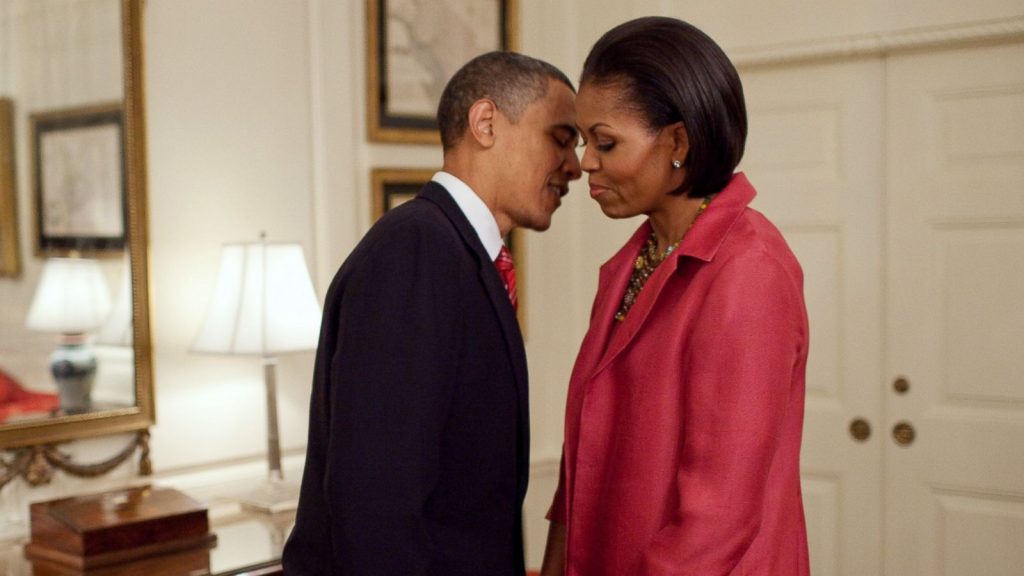 Their first date was spent watching Do The Right Thing, a famous Spike Lee film, after taking a stroll in a park. The way she describes their first kiss, after the two stopped for ice cream, makes us swoon. She said, "from that kiss on, it was love, and he was my man."
In 2008, Michelle told The New Yorker that Barack wasn't always so on board with getting married, saying the two had a "running debate" about taking their love to the next level. While Barack didn't think marriage was necessary, Michelle set the record straight, saying she's "not one of those who'll just hang out forever."
Fortunately, Barack took the hint and proposed at a Chicago eatery, but not before they got into on of their classic fired-up discussions. But then dessert came out with a ring on a tray, and it was history from thereon out.