Cybill Shepherd got into the movie business by accident when she was working as a model at a young age. One minute she is advertising cosmetics, and the next — she discovers a hidden talent for acting and is then quickly noticed by film critics.
From a young age, Shepherd knew that she could use her pretty face, big blue eyes, charming smile, and long blond hair to get pretty much anything she wanted. But one day, while playing outside with a friend, Sybil fell and smashed her face. Her eye was damaged, and her lip was literally torn out. Fortunately, a skilled surgeon stitched her up, and after a couple of years, there was no trace of the wounds, not even a scar.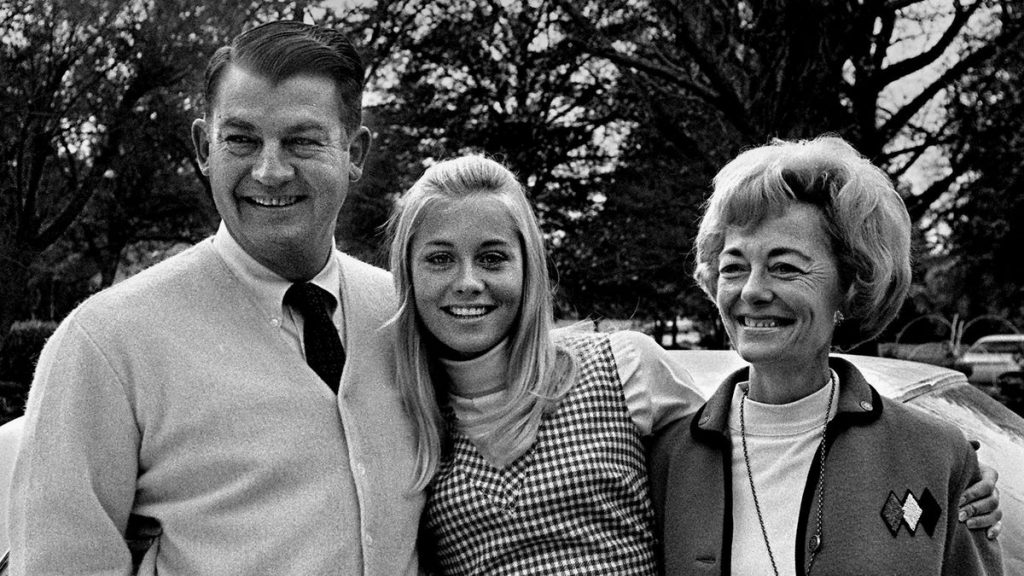 While still at school, Cybill won a teenage beauty pageant, which was a huge confidence boost for her. And at 16, she represented Memphis at the national Miss Teenage America pageant, where she also won first place. Two years later, the young girl became the best model of the year. Since then, her career has taken a sharp turn. Shepherd has appeared on dozens of magazine covers, and in TV commercials and conquered the hearts of thousands of fans. Even Elvis Presley could not resist her!